Best Synthetic Turf Installation Services in Pensacola, FL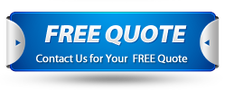 Synthetic turf is made from polyethylene artificial grass together with filled-in rubber from ground recycled tires. It is a surface that looks like natural grass but of synthetic fibers and its qualities have considerably been raised. This is a bigger version of artificial grass and has been designed to have a natural feel and look. You can get the best synthetic turf installation services from Pensacola Safety Surfacing.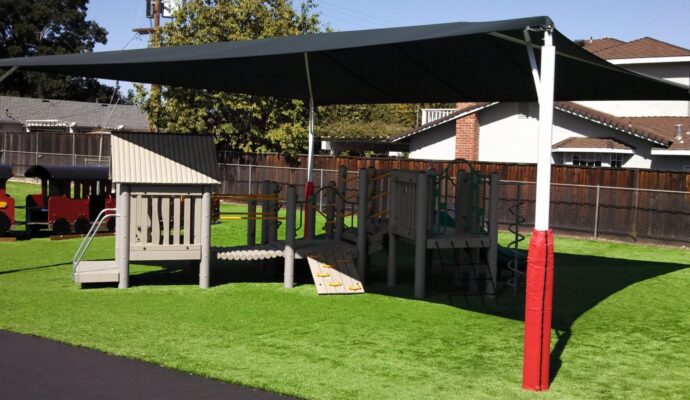 Maintaining and watering a big lawn is a tedious and less impressive job that can be and wastes time, water, and money. This is the main reason why homeowners and many other firms are opting for this great technique. More and more people are becoming aware of the long-term environmental benefits that artificial turf can offer. From fields to landscapes, the natural grass is now mainly replaced by synthetic grass. Its demand has grown rapidly.
Initially, the turf was commonly used in golf grounds and sports fields like stadiums and also retirement homes. But it is now popular and its uses are widely spread, from commercial to personal use. Artificial turf is a better option for bigger grounds unlike natural grass because it is of low maintenance and durable. Before going for this option for your surfacing, consider the below factors;
Safety
---
When it comes to things that surround us, safety should be the main factor to look into. How safe is synthetic turf? It is very safe and the maintenance is clean unlike that of natural grass where one will need to use pesticides and other harmful components. Artificial turf rarely contains chemical compounds that are risky or cause dangerous environmental impacts. Turf is a safe surface for all surfaces.
If you can visit the turf site, it is always great to check for insect infestation or fungal diseases. It is also better to purchase from suppliers who have a weed-free guarantee as this ensures that you are getting the very best quality turf.
Maintenance
To maintain natural grass, you have to water, trim, put fertilizers and even use pesticides in case of pests taking upon your time. You will save on money especially on the water bill; artificial turf does need water to grow.  But when it comes to synthetic turf, there is minimal maintenance because it is made of synthetic fibers making it not grow and does need to be cut.
Once it is laid, it requires little maintenance because it does need to be trimmed, watered, or leveled. The time and energy that is spent on the lawn will instead be used to do other projects. Just a little raking to remove fallen leaves or debris is mainly the maintenance that you will do. And when the fibers are laying, you may also need to rake it a little to make it look natural. This does not take much of your time. Although the initial cost is high, experts assure you that upkeep is cheaper. It won't require treatment with fertilizers and pesticides.
Environmental Benefits
Strimmers and mowers use petrol while cutting natural grass, which in turn releases harmful fumes that are a health hazard to the environment making artificial turf an ideal option to grass because mowing is totally out of the picture. Pesticides and insecticides contain lots of chemicals; they are harsh to the skin and environment. The pungent odor can last for days making it unsafe for humans to inhale. It can even cause choking. When it comes to artificial turf, there is no use of fertilizers. Considering all these factors, synthetic turf is a great option for your lawns and fields.
Durability
---
Synthetic turf allows broader access to flexibility. Due to its synthetic nature, it is able to survive the harsh climate. In the case of snow, the surface is able to withstand the temperatures but still, it will not get affected. Even the salt that is usually used to melt the ice will destroy its synthetic surface. From soccer to cricket, the turf is able to sustain the high-foot traffic making its surface slip-resistant. They can be played at any time and gives ample surface and space to sports enthusiasts. It is also resistant to wear and tear meaning that it will serve you for a while.
In terms of durability, go for turf that has an ultraviolet protective coating, this will help the surface from fading and weathering. Pensacola Safety Surfacing installs synthetic turf of good quality and meets all the standards for it to be considered durable.
Base and Drainage Construction
---
Artificial turf is not usually laid down on surface like carpets; the ground is dug inches below so as to fit in pipe drains meaning water has to be consistently drained. This is done in order to prevent flooding and to avoid paving the way for the growth of microbial organisms.
This surfacing generally has a good drainage system preventing flooding from occurring. Proper drainage is mandatory. Synthetic turf has to drain water efficiently to avoid flooding and soggy surfaces in the area. The best turf should also be able to absorb the water on its surface with ease.
Installation Cost
---
When it comes to installing the turf, the prices may range from the manufacturer to the size of the surface. Quality and the location too are factors that will consider how high or low the price will be. Artificial is more expensive to install than natural grass.
A budget before installing the turf is a great move. This way you will avoid dipping deeper into your pocket due to circumstances that you could avoid. Expert synthetic turf installers dig up the old current grass layer and remove the debris, stones, or any other substance that may hinder turf installation before laying an aggregate subsurface on top of the soil. It is this base that acts as the drainage. Generally, Pensacola Safety Surfacing experts would advise on the best and efficient installation process. Once installed, synthetic turf once installed, it will serve for ages with absolutely minimal maintenance. You are assured of not spending a lot of money to manage it.
Design
---
There are several artificial grass types that can be well mixed so that you may attain the dream turf you desire. They are carefully blended together to create a perfect synthetic turf for your lawn or business and many more.
Below is our list of additional services: