Pensacola's Best Bonded Rubber Mulch Installation Services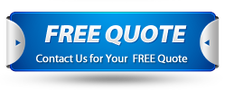 This is a cover material for the ground that is mainly spread as a top layer over ground soil. Mulch is a monolayer system of 100% manufactured rubbers. It is created from recycled truck tires that are shredded to resemble wood bark chippings. The metal-free rubber shreds are usually bound together with quality and a strong binder to prevent them from being scattered all over.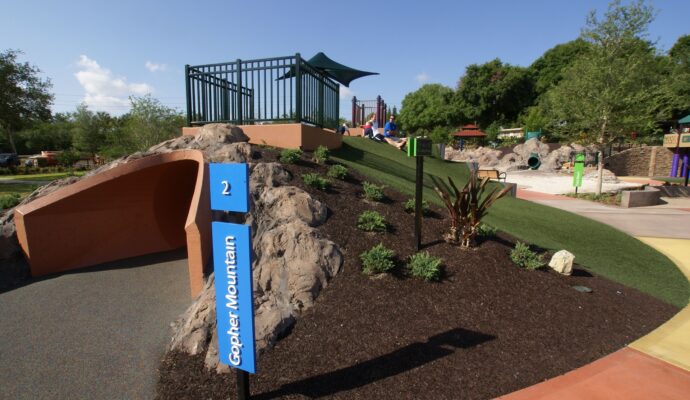 Bonded rubber mulch is a popular safety surfacing product when it comes to landscaping but it has also found its space in residential homes. It has a wide range of uses and benefits making it a better and safe surface compared to sand and gravel. Rubber mulch is great for parks and schools, activity trails, playgrounds, and leisure areas. It's also suited to many landscaping applications such as seating areas and pathways due to its natural appearance.
Apart from its soft-cushion surface that provides a cushion fall surface, it also gives a durable surface for playground and training fields. Bonded rubber mulch also has an extended possibility for great designs. It has gained popularity and definitely for great reasons. Mulch creates a more natural look on the surface that allows sloping and piling. It is versatile. Below are the benefits of installing this ideal surface.
It is Safe
Bonded rubber mulch meets and exceeds shock-absorbing properties because of its rubber properties. The standard specifications set for a surface to be said to be safe. Rubber has natural properties that offer superior absorption of impact. Typically, it allows the playground surfaces to meet the ASTM critical falling height requirements very easily.
Bonded rubber also maintains a uniform impact resistance throughout the whole playground. It is also seamless making it appear natural and provides a slip-resistant surface. The following are also additional factors that make mulch safe:
Does not hide harmful objects.

Cold and high humidity temperatures do not reduce its effectiveness.

Textured surface assists with slip resistance.

Does not get on the mouth, eyes, or hair.

Cannot be displaced or thrown.

Doesn't support microbial growth like bacteria, mildew, and mold.

Can't be scattered on walkways as this can create slip hazards.
Pensacola Safety Surfacing provides a soft cushion and comfort to run, play and work on. It is ADA Compliant, easy movement for those with walkers, scooters, and wheelchairs. Always check on safety because this is the main priority
Critical Fall Height
Bonded rubber mulch has been assessed and certified to meet the set requirements which confirm that it is safe. The surface can support a fall of as high as 16 feet. There are minimal injury cases.
Cleanliness and Environment Friendly
The bonded rubber mulch surface is neat overall. When it comes to cleaning the surface, you will only need a little water and a little soap. Most of the dirt and debris on the rubber surface can be swept away or blown easily. However, you need to inspect this surface regularly and remove the debris.
Installing bonded rubber mulch is an eco-friendly way to keep your lawn and flower beds healthy and look well taken care of. The extra layer underneath the rubber mulch fabric prevents it from completely sinking into the soil while creating a protective barrier against pesky weeds.
ADA Compliance and Accessibility
---
Bonded rubber mulch typically complies with the requirements of ADA for mobility equipment like wheelchairs due to its highly accessible property. The only challenge with mulch is that the surfaces are not completely level because of the randomness of the shredded rubber. The wheelchairs can get stuck or even find it a challenge to move around smoothly due to the sponginess of the rubber.  Rubber mulch is flexible and can be molded into contours and shapes that create a firm and stable base for your surface.
Maintenance and Care
---
Rubber mulch is among the easiest playground materials to take care of. Unlike the loose-fill materials, you don't have to clean or rake them. The rubber material has a long lifespan and is incredibly durable. The random-textured surface hides any minor imperfections and damages better in comparison to the poured-in-place rubber surfaces.
Unlike wood mulch, rubber mulch helps in eliminating the use of harsh insect and pesticide chemicals on the landscape. This greatly diminishes the effects they have on plants and their environs. Rubber mulch does not attract ants and termites; this makes it last longer. Rubber mulch offers a natural look without mess and maintenance.
Installation Costs
---
When installing rubber mulch surfaces, there is a high level of manual methods and an extensive preparation of the site. This makes bonded rubber mulch to be one of the most expensive surfaces. However, the cost is worth it especially if you look at the long-term benefits of these surfaces.
Besides, these surfaces can only be installed by professional and experienced surfacing contractors because they have to prepare the subsurface, mix up the binding agents, and then hand trowel the rubber material to the required height. After installing the surface, these experts also need to cure it well before children can begin to use it for playing.
Aesthetics and Design
---
Bonded rubber mulch provides a high level of flexibility in the design. Therefore, you can use it to surface the playground as well as the pathways through the playground. The appearance of this material is more natural than the poured-in-place rubber because it has mulch-like pieces that are dyed in various colors. If you need a more natural mulch-like look that has low maintenance requirements, Pensacola Safety Surfacing will help you install bonded rubber.
Rubber Mulch offers five color options that are designed to enhance the beauty of any landscape. Bonded rubber mulch won't fade or deteriorate from outdoor elements of sun and rain. It lets your outdoor landscapes look great year in year out.
Drainage
---
Rubber mulch has excellent drainage properties making it suitable for surfaces. It is designed in a way that it easily drains water and does not absorb it. You can be sure of getting the best services from this surface as long as you install it in the right way.
Below is our list of additional services: